Unlock Success with Effective Office Communication and Office Phones in Orlando
Welcome to a city brimming with opportunity and innovation— Orlando, a hub for businesses seeking growth and prosperity. The City Beautiful offers a vibrant and competitive business landscape, surrounded by some of the biggest names in tourism and innovation.
For any business to keep up, it's critical that they have an effective, reliable office communication system as a pillar for success.
Orlando businesses, are you maximizing the potential of your team's communication within this environment — or are you struggling to keep up?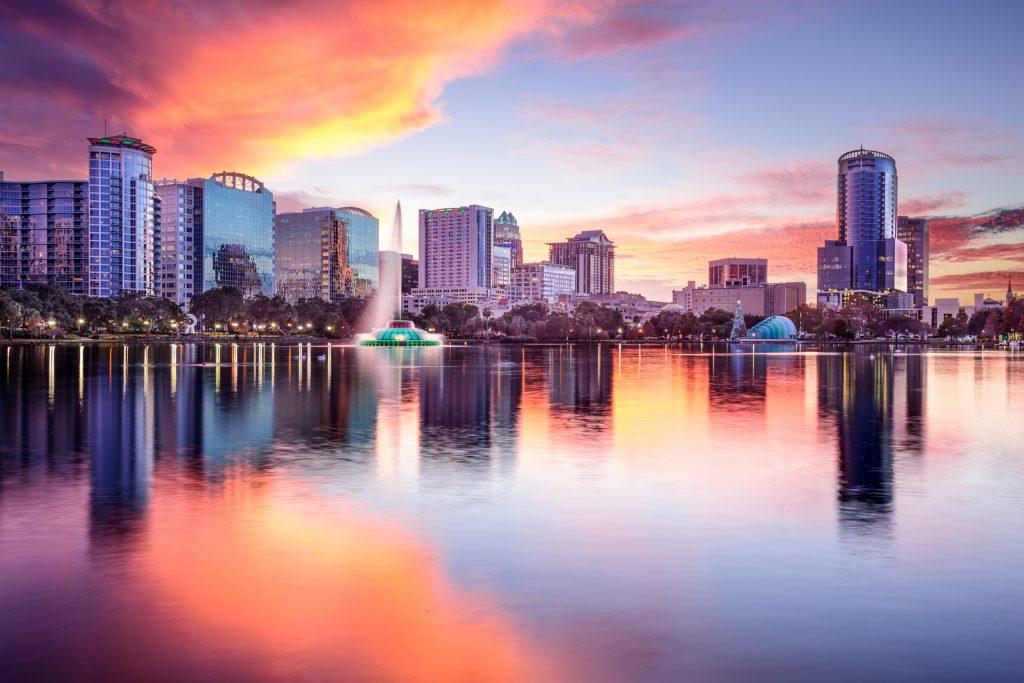 Investing in Office Phones, Reliable Networks & More in Orlando
Orlando is a city known for its diverse industries, from tourism and hospitality to technology and healthcare. Fostering clear and efficient communication within your office can make all the difference when standing out in the area. Here's how reliable phone systems, conferencing technology, and work-from-home technology can help achieve your goals.
Connect with a Diverse Workforce
Orlando is a melting pot of talent, with professionals from different backgrounds, cultures, and languages converging to contribute to the local economy. Most companies have hybrid work or remote job offerings to further support that diversity. Effective office communication — through reliable phone networks and exceptional conferencing technology — ensures seamless collaboration and understanding among a diverse workforce, unlocking their collective potential.
Tourism and Hospitality Demands Precision
With the tourism industry being a major economic driver in Orlando, exceptional communication is non-negotiable. From managing reservations to ensuring your customers can reach you from their rooms, precise communication is the key to meeting customer expectations and maintaining a sterling reputation.
Innovation in Technology
Orlando is rapidly emerging as a tech hub, attracting startups and established tech giants. To stay ahead in this innovative landscape, fostering a communicative culture allows your teams to share ideas, resolve challenges, and accelerate product development. Plus, having unreliable technology as a technology company can be embarrassing for any tech business. 
Healthcare Excellence
The healthcare sector in Orlando is renowned for its specialized services and research facilities like AdventHealth. Reliable phone systems that integrate into larger information networks are essential for communicating with patients, families, and other medical personnel. Effective communication among healthcare professionals ensures patient safety, efficient workflows, and ultimately, enhanced healthcare outcomes.
How Effective Office Phones & Communication Tools Benefit Your Orlando Business
In this vibrant business environment, enhancing office communication is not just a good practice—it's a strategic imperative. Here's how it can benefit your business:
Better Productivity
Clear communication streamlines workflows and reduces delays, ultimately boosting productivity and enabling your team to accomplish more in less time.
Increased Employee Engagement
Open and effective communication fosters a positive work environment, promoting employee satisfaction, engagement, and retention—a crucial factor in a competitive job market.
Improved Problem-Solving
Strong communication facilitates efficient problem-solving, enabling your teams to address challenges swiftly and devise effective solutions collaboratively.
Positive Company Culture
A culture of effective communication nurtures transparency, trust, and collaboration, resulting in a harmonious and motivated workforce that aligns with your company's values and goals.
Partner with Us for Enhanced Communication Excellence
Are you ready to unlock the full potential of your business in Orlando through effective office communication? At ATS Phones, we proudly serve the Central Florida and Orlando-area market — and have for decades. 
Our team understands both this city and communication tools. We don't try to upsell you to an infrastructure you don't need. And with ATS Phones, you're never company number or an account to fix. You're our partners. Let us help your Orlando business out by giving you a phone system, cabling assistance, security system, and more that works best for you. 
Contact us today by filling out the form below to learn how we can transform your business communication and drive lasting success in Orlando!