Unlock the Power of Seamless Communication: Elevate Your B2B Company with a Reliable Phone System
Most B2B companies have the unique position of being service-driven companies rather than product-driven businesses.
This often comes with more intensive sales process, more customer touchpoints, and a higher need for responsiveness than in other companies. In short, your communications with clients has to be reliable. Here's how your phone system plays a bigger role than you realize in B2B companies.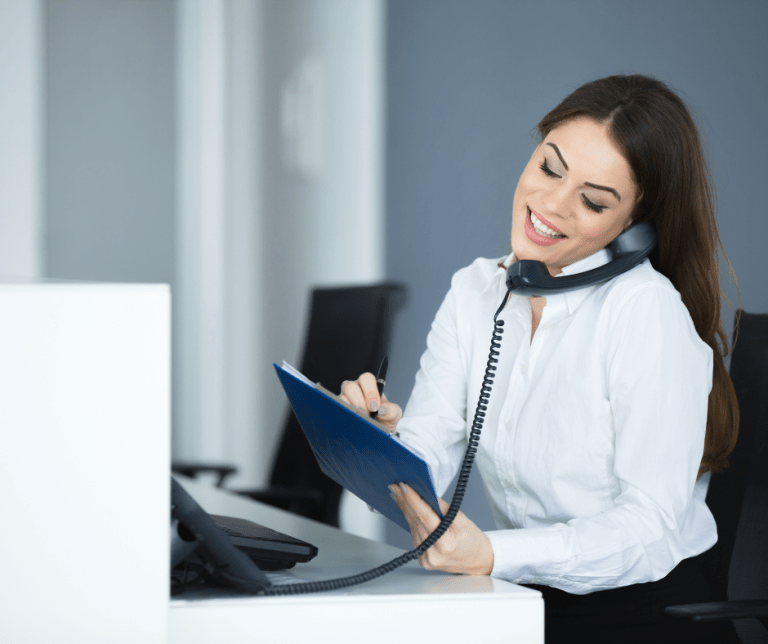 Seamless Connectivity to Keep You Connected with Customers (& Potential Customers)
In 2023 and beyond, you're doing more than staying connected with potential customers. You're juggling your remote/hybrid team, business partners, sales reps, and your lead funnel. Rather than create silos for these groups, integrated VOIP systems can keep all of these conversations in the same software. This improves collaboration across the board. 
Enhanced Professionalism
Whether you're working with a new prospect or talking to a longstanding client, professionalism is key for your B2B company. With the right phone system, you can leverage functional phone trees, branded hold messaging and voicemails, and automated greetings that contribute to a polished business presence — even over the phone! 
Increased Productivity
At ATS Phones, we're believers in "working from wherever." Some companies might be pulling people back to the office, but it's largely because there are inefficient communication systems so bloated that they hinder productivity. Reliable phone systems (especially VOIP-based infrastructures) can improve B2B employee communication through integrated conferencing, voicemail-to-email transcription, and click-to-call tools that keep teams connected no matter their locations. 
Scalability and Flexibility
When you grow, you need a phone system that can grow with you. We proudly partner with companies like Wildix and Clearfly — both of which allow for scalable solutions that won't compromise your existing infrastructure. 
Better Call Handling
For B2B companies that see a high call volume, call management can be critical to getting phone calls to the right person. Call routing, queuing and interactive voice response systems can give callers a professional and positive interaction with your company, no matter who their final destination is to! These features often reduce wait times and give your customers and partners a better customer experience. 
At ATS Phones, we understand the unique needs of B2B companies, and we offer reliable phone systems that work for your business. When you call us, we'll quote out based on what your business genuinely needs rather than upsell you on excess phone lines or features your team won't touch. 
We want to create solutions that combine seamless connectivity, advanced features, and scalability to help you stay ahead in today's competitive landscape.Take the next step toward a reliable phone system for your B2B company. Get a quote today!